Current Work
The Social Weather team is currently developing several tools and resources, as well as conducting original research, to support communities in using data to promote well-being.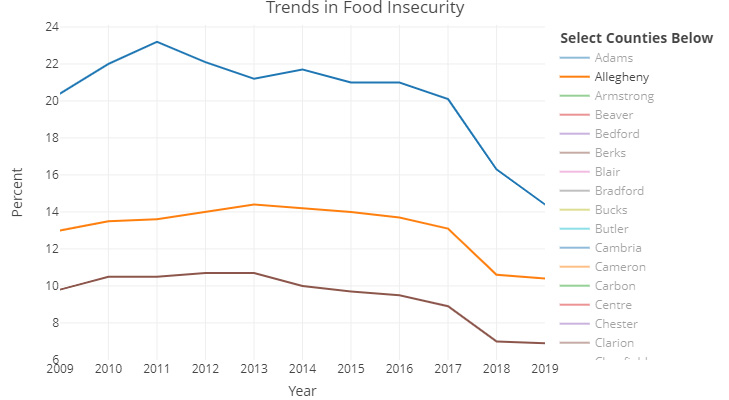 Community Well-Being Dashboard
Understanding a community's strengths and needs can be facilitated via access to data that is easy to access and intuitive to use. The Community Well-Being Dashboard combines data from numerous sources to offer a comprehensive overview of indicators important to local communities. Measures include the strength of local economy, vulnerability to environmental disasters, and food insecurity, among others. Through use of this tool, communities can identify trends over time, explore data values at the county level, and download figures and maps that can be useful in making data-driven decisions.
County Comparison Tool
Communities often compare themselves to their neighbors. However, neighboring communities may have very different profiles, from different demographic make-ups to different resources such as food and housing, social services, and access to healthcare. Social Weather has prototyped the County Comparison Tool, which groups counties by similar demographic and resource profiles, to help communities make more realistic comparisons. Communities can use this tool to see how their county compares on several key outcomes to counties that hold a similar "deck of cards." These comparisons highlight areas where counties may be doing better or worse than similar counties and offer more realistic and community-specific ideas on strategies to improve well-being.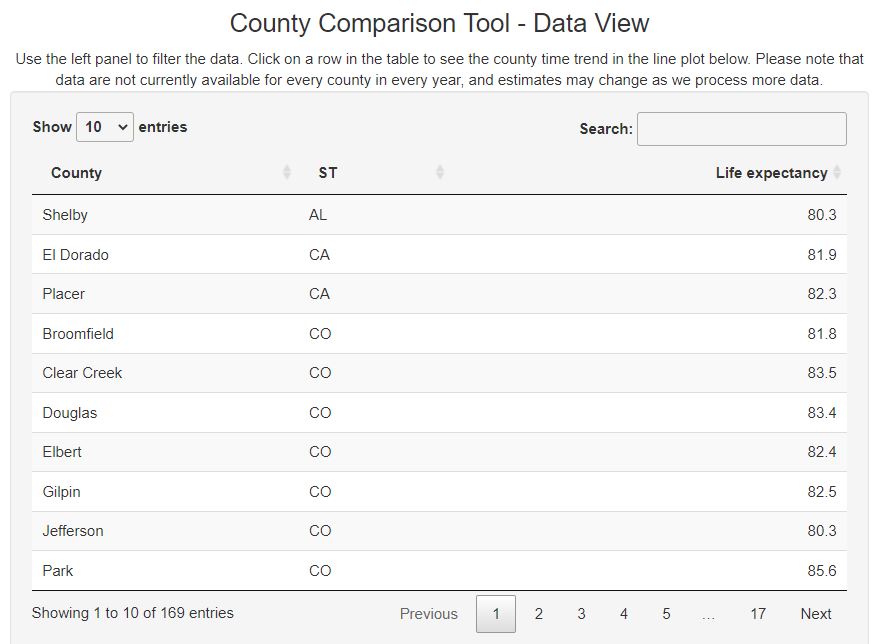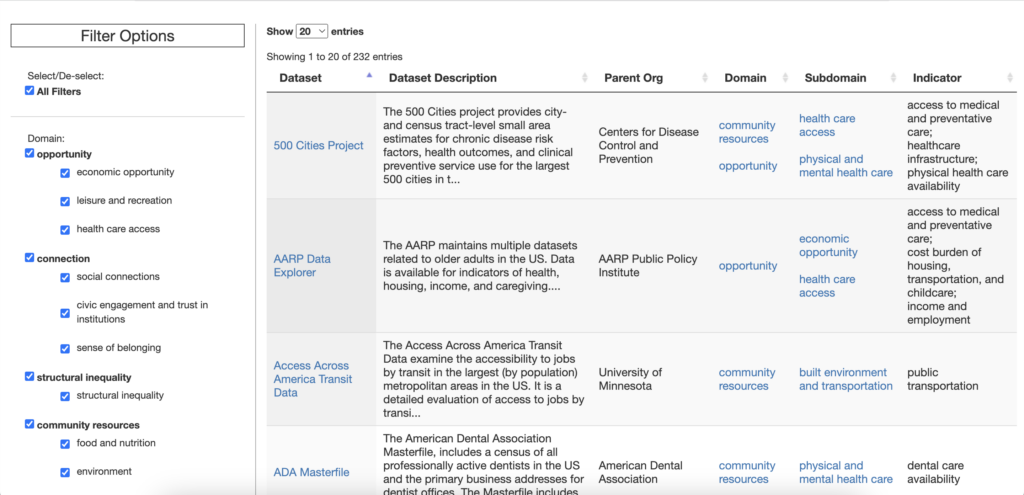 Finding data about your community can be a challenge. Social Weather has developed the Community Well-Being Data Sources Database to support communities in finding data that meets their needs and can help them assess their well-being. The database is a searchable list of data sources related to a variety of well-being indicators. Each data source in the database contains details including how often the data is updated and what types of demographics data are collected.
Data Quality Improvement Projects and Research
Social Weather is actively engaged in improving the quality and availability of well-being data to provide communities with the information they need to measure what matters to them. Research with Communities
Social Weather is working with communities to better understand how they use data and what challenges they face in improving community well-being. The goal of this research is to guide not only the Social Weather project, but also well-being promotion work, to ensure research and development are aligned with community needs and priorities. Read some of the findings from this work by downloading the following research report.
For the latest updates on Social Weather, subscribe to our email list or follow us on social media.